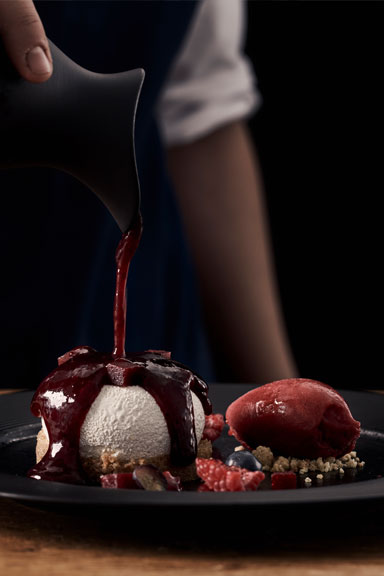 Efisia

Greek

Fine

Dining

Our restaurant is sheltered from the evening breeze in an alcove of rough-hewn stone. In tribute to our guiding philosophy, Efisia is named after the Greek word physis (φύσις), the philosophical term for 'nature'. As one of the top tables on the island, Efisia offers a gourmet menu in the Relais & Châteaux tradition, pairing a culinary experience with luxurious atmosphere.

Both à la carte options and a menu dégustation are complemented by a discerning selection of wines. Bookings are essential!

Executive
Chef
Cuisine is at the heart of the
Relais & Châteaux
tradition, and we take great pride in our chefs who work their magic behind closed doors.
Our resident executive chef Ilias Maslaris is a young rising star from Thessaloniki whose regard for his trade, like his love of authentic Mediterranean flavours, began in his grandmother's kitchen.
Ilias believes in educating the taste buds of young gourmets with savoury Greek delicacies, and the favourite dish of his five-year-old daughter Vasiliki is salt-crusted silver snapper.